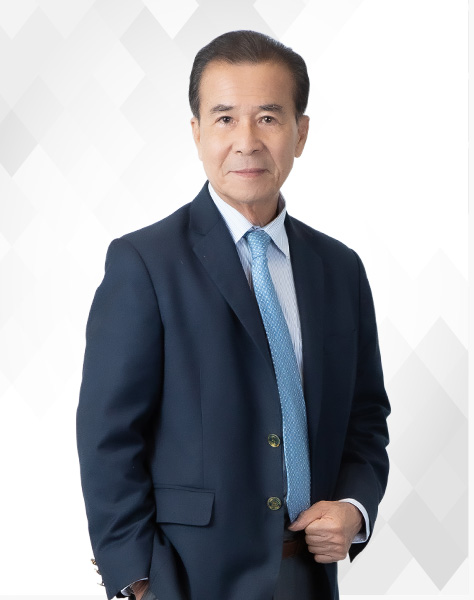 ON BEHALF OF THE BOARD OF DIRECTORS
Mr. Krirkkrai Jirapaet
Chairman, Board of Directors
Messages from the Chairman of the Board of Directors
Over 2 years with COVID-19 pandemic, all industrial sectors and economy of all countries throughout the world have been affected. In 2021, COVID-19 pandemic was occurred in numerous waves delaying recovery of Thai economy. However, in the last quarter of the year, vaccination was highly progressed leading to lower number of infected persons and preventive measures unwinding to be consistent with pandemic situation. Consequently, economic activities could be operated again. In overview, Thai economy in 2021, therefore, tended to slightly grow by 1.2% from severe contraction in 2020 by -6.1%
During 26 years, QTC Energy (Public) Company Limited has to encounter with many economic crises, for example, The Asian Crisis of 1997 and emerging epidemic crisis. However, with stable foundation integrated with determination to operate business and adjustment of operational strategy to meet with situation, QTC was able to overcome and generate satisfying income in this year.
For tendency of Thai economy in 2022, it is expected that Thai economy will be able to be recovered by 3-4%. Therefore, the Company adjusts business plan as well as prepare internal and external strategy to use this opportunity to achieve strategic goals by preparing potential and skillful team as well as lowering production cost with new products development and research to respond to demands of customers. Moreover, the Company also plans to expand market in Thailand and overseas.
Moreover, the Company's Board of Directors highly emphasizes on Good Corporate Governance as well. In 2021, the Company has obtained the score on Corporate Governance Assessment in excellent level for 7 consecutive years reflecting determination, concrete and definite operation on this matter. Moreover, the Company also aims to maintain standard and quality of Good Corporate Governance strongly and intensively.
The Company's Board of Directors would like to express gratitude to all patrons, stakeholders, and related persons in Thailand and other countries for your consecutive support. The Company would like to ask you to believe that the Company's Board of Directors would manage our Company to grow stably and sustainably.

Mr. Krirk-Krai  Jirapaet          
            Chairman, Board of Directors         
© 2021 QTC ENERGY All rights reserved.